With The Great Society, renowned playwright Robert Schenkkan presents his second in a series of works about the life and career of President Lyndon B. Johnson. The new production reunites Schenkkan with director Bill Rauch, who helmed the playwright's Tony Award-winning first installment, All the Way. Rauch also directed The Great Society's premiere at the Oregon Shakespeare Festival five years ago.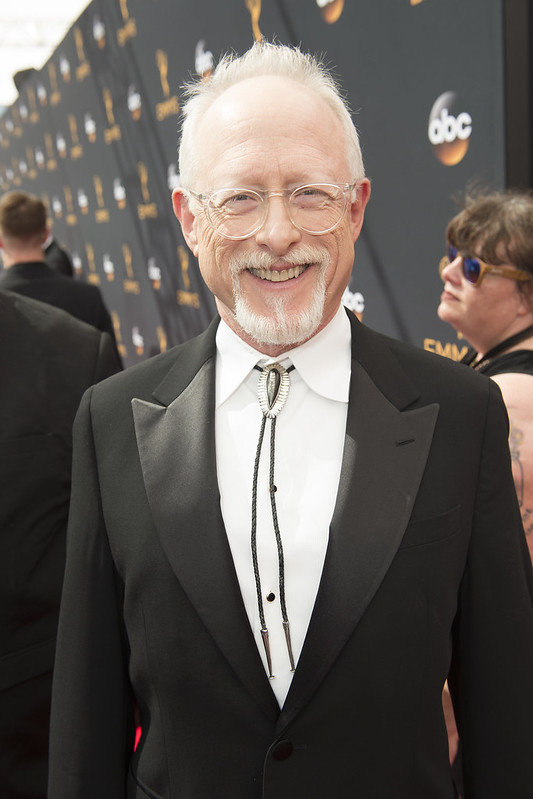 The play opened on Broadway on October 1, 2019, at the Vivian Beaumont Theater. It picks up Johnson's life right after his resounding win in the 1964 presidential election, when he was tested by a time of political and social upheaval that rivals that of our own day. Schenkkan has spoken of Johnson as a "Shakespearean" figure, a larger-than-life personality with strongly-marked virtues and outsize vices, a voracious political animal.
Quoting sources who knew Johnson intimately, Schenkkan has described the late President's equal measures of kindness and brutality, loyalty and perfidiousness. Schenkkan's passion for his subject stems in part from his belief that Americans today live in a world that would not have been possible without the tireless devotion and fierce work ethic of LBJ.
The Great Society chronicles Johnson's outsize accomplishments in pushing through world-changing legislation of the Civil Rights Act, the Voting Rights Act, and the creation of Medicare. But the theme darkens as Johnson's escalation of the Vietnam War devastates and divides the nation, resulting in the withering of his presidency. Schenkkan has differentiated his two Johnson plays: All the Way is a drama, while the events in The Great Society deliver full-on tragedy.
The Great Society concludes with the president's decision not to run for reelection in 1968 amid the firestorm of criticism he endured over his handling of the war. But it ultimately shows Johnson as a leader and unifier. He showed a fierce dedication to shepherding through the legislation he knew would help change the world, forever, for the better. Here's what you need to know about the play:
1. It has an all-star cast.
Bryan Cranston, best known for his role as teacher-turned-drug kingpin Walter White in AMC's Breaking Bad television series, garnered a Tony as Best Actor for his portrayal of Johnson in All the Way. Now, Brian Cox has taken up the lead role in The Great Society.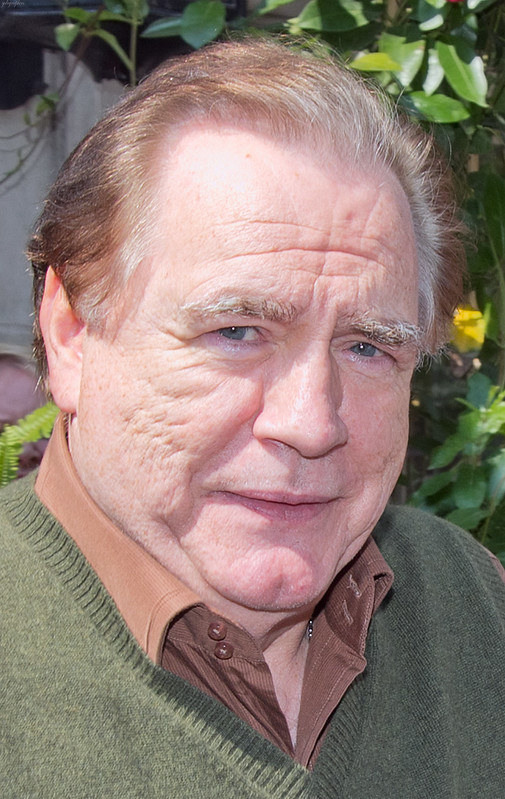 Cox, born in Scotland, is an Emmy Award-winning actor who has performed in numerous television productions, notably the current HBO drama sensation Succession. He starred in the movies Manhunter (1986), The Corrupter (1999), and X2: X-Men United (2003). Critics have heaped praise on Cox's ability to capture Johnson's fervid pursuit of his large-scale rebuilding of American society, his personal wiliness and volatility, and his commanding presence in challenging circumstances.
The Guardian's reviewer found Cox's performance eminently Tony-worthy, noting that the shorter actor's boundless energy and passion enable him to easily fill the shoes of the 6-foot-4-inch Johnson. The paper's review goes on to highlight the nuances of the play and the character, noting how Cox seamlessly segues into depicting Johnson's increasing physical weariness and vulnerability as war sapped his vitality and that of the nation's.
Supporting Cox, the cast of The Great Society also includes Grantham Coleman portraying Dr. Martin Luther King, Jr., and Richard Thomas in the role of Senator Hubert Humphrey. Marc Kudisch as Chicago Mayor and Democratic Party power broker Richard J. Daley is only another of the accomplished actors to bring numerous 1960s historical figures to life.
2. Its playwright is both accomplished and politically active.
Robert Schenkkan is a Pulitzer Prize winner, a Writer's Guild winner, and a three-time Emmy Award nominee. He has written 14 full-length stage plays as well as numerous television and movie screenplays.
Among his most recent works is The Investigation, a dramatic reading of the key findings of the report issued by Special Counsel Robert Mueller on his inquiry into potentially compromising and illegal acts by now-President Donald Trump and his inner circle.
Schenkkan premiered The Investigation in New York City in June 2019. It featured an all-star cast of readers that included Annette Bening, Alfre Woodard, Kevin Kline, and John Lithgow.
3. It provides insight into historical and contemporary politics.
Playbill notes The Great Society's ability to convey Johnson's intense advocacy for his dream of creating a truly "Great Society." He wanted to pass legislation that would uplift all Americans, bridging divisions of race, class, and economics to make everyone stronger together.
Johnson stood at the center of events that will forever define an era marked by sweeping and sometimes violent nationwide protests as well as by the assassinations of Dr. Martin Luther King, Jr. and of Johnson's rival Robert F. Kennedy in 1968.
Audiences will not fail to notice the contrast between Johnson's outsize ambition to make the country better by bringing people together during tumultuous and uncertain times, and the current Trump Administration's apparent appetite for divisiveness and the destruction of ideals and institutions.
4. It captures an important moment in our nation's history.
In the summer of 1964, Johnson signed the Civil Rights Act into law. He considered the act to be of supreme importance and fought to bring it to fruition after the assassination of President John F. Kennedy. Immediately in the wake of Kennedy's death, Johnson set to work on gaining the votes in Congress needed for its passage, an effort that had severely challenged Kennedy.
Speaking within the week following the assassination, Johnson addressed a shocked Congress whose members represented a nation in mourning. In the face of still-staunch opposition from the group of segregationist Democrats, he told the joint session that the passage of this landmark legislation would be the most fitting tribute possible to the slain president, serving as a permanent testimony to Kennedy's commitment to equality and human rights for all.
Johnson stated that 100 years after the end of legally sanctioned slavery in the country, it was long past time to afford full civil rights protections to its African American citizens. Presidential historian Michael Beschloss notes that, in the face of his own supporters urging caution, Johnson launched into a pithy and characteristically profane tirade. He declared his determination to use the powers of the presidency to deliver long-delayed justice.
He managed to guide the bill through Congress over vociferous objections from its segregationist wing. This was in large part due to Johnson's virtually unmatched skills of relationship-building, deal-making, and political strategizing. He was aided by an unparalleled understanding of the legislative process.
The country was riven by extremism over the issue of segregation. For example, there was a horrific 1963 bombing of an African American church in Birmingham, Alabama which killed four young girls. Despite this, Johnson succeeded in putting through the sweeping legislation that set the nation on a path toward full equality that we still travel in our own perilous and politically-fraught time.