A founding member of the International Waterkeeper Alliance, San Francisco Baykeeper has worked for three decades to safeguard San Francisco Bay and its network of waterways from the threat of pollution. Baykeeper, the only nonprofit organization of its kind to conduct regular water-monitoring patrols in its own boat, works to draw public and legislative attention to hazardous wastewater runoff from industrial facilities.
Turning environmental non-compliance around
Among Baykeeper's many recent success stories is the result of an investigation its team conducted beginning in 2015. Thanks in part to Baykeeper's diligent work, the Shamrock Materials concrete manufacturing plant in the North Bay city of San Rafael is now in compliance with laws governing pollution runoff into San Francisco Bay.
In the five-year period leading up to Baykeeper's investigation in 2015, the rainwater flowing from Shamrock's plant contained pollution levels exceeding the EPA's water quality standards.
Baykeeper's team found that Shamrock, whose plant sits adjacent to San Rafael Creek, had been the source of toxic runoff that included heavy metals and other contaminants. This type of pollution is especially dangerous to birds and fish, and the problem was exacerbated because San Rafael Creek flows into San Francisco Bay.
For example, the iron used at the facility can be deadly to fish who consume too much of it. The alkaline runoff water can also kill marine life. In addition, the manufacturer's unusually high level of tiny dirt and waste particles – known as "total suspended solids" – can cut off air supplies to wildlife and plant life, effectively smothering them.
A lawsuit becomes a collaboration
One of the positives in this story is the fact that, once Baykeeper's team began the legal process of bringing Shamrock into compliance with the federal Clean Water Act, the company's leadership became aware that the nonprofit was attempting to help them solve a problem. Shamrock then began to work with Baykeeper's legal and scientific experts to come up with a plan to keep pollution produced at the facility away from the local water system.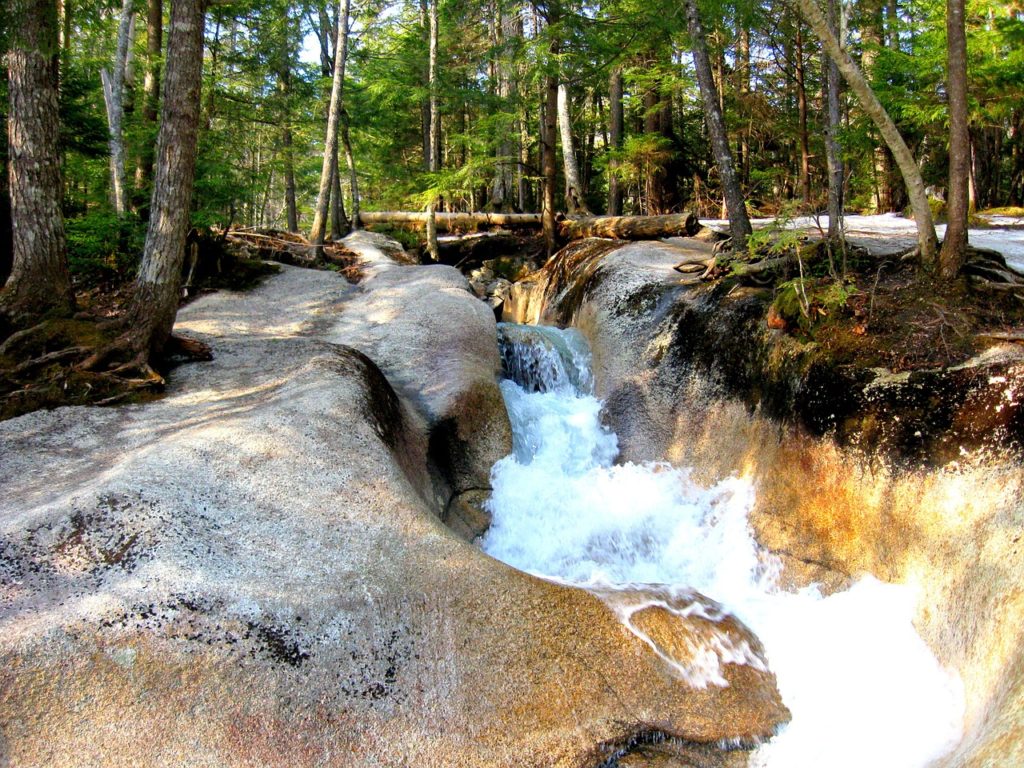 Pollution and storm season – a toxic combination
Storms during Northern California's winter rainy season can wash large amounts of contaminants directly into the Bay's waters, or into nearby rivers and streams. (The Bay Area's Mediterranean climate means summer rains are rare.) In fact, the more than 1,300 industrial facilities in the Bay Area handle a variety of harmful chemicals, heavy metals, petroleum hydrocarbons, and other substances that can flow into local storm drains, creeks, and streams, and eventually make their way into the Bay.
Dangerous runoff becomes re-purposed water
This fall, just ahead of the winter storm season, Shamrock recently completed installation on a set of large runoff storage tanks at its San Rafael site. Now, instead of the rain washing the plant's chemicals and pollutants into the Bay, the company is able to collect the rainwater, use it on site, or pipe it to local wastewater treatment facilities. Not only does this prevent further contamination of the Bay, it aids the cause of water conservation in a region prone to droughts.
The legally enforceable agreement negotiated between Baykeeper and Shamrock continues to serve as a protection against the pollutants generated at the concrete plant.
A healthy set of agreements
As a result of Baykeeper's work, Shamrock is also required to filter its runoff wastewater prior to its being discharged from the company's site. Additionally, it must monitor its stormwater runoff and provide a solid covering for a rebar storage structure in order to prevent rain from leaching away excess iron.
Baykeeper is able to exercise ongoing oversight of these compliance measures and is empowered, as needed, to mandate additional pollution control measures.
A campaign achieves resounding success
Baykeeper's work with Shamrock represents the 29th win in its Bay-Safe Industry Campaign, which aims to stem the area-wide problem of illegally toxic stormwater runoff generated by local industry. The campaign's multifaceted approach uses legal challenges and public advocacy to compel polluters to see the larger picture: that we all share the planet and its resources, and that the best way forward is to safeguard fragile natural resources for everyone's benefit.
Through the campaign, Baykeeper has compelled industrial polluters around the Bay to establish programs to curb and treat industrial runoff before it reaches sensitive water systems.
The campaign began in 2012, and to date has resulted in 45 industrial polluters – from Napa to San Jose – being brought into regulatory compliance. Baykeeper continues its investigations of hazardous waste runoff in the region and works with companies to negotiate clean-up plans.
Preparation, documentation, determination
Baykeeper's procedures start with carefully prepared documentation of a problem its team has observed. The group frequently collects its own water samples and delivers them to a laboratory for analysis. When it notes a company's lack of compliance with the Clean Water Act or other regulations, Baykeeper files suit, a necessary first step in establishing a legally binding agreement to improve.
Then, Baykeeper scientists and attorneys conduct site visits, engaging in dialogue with company representatives about the problem. They offer expert recommendations on solutions that will be the most helpful and the most cost-effective. Any resulting agreements are memorialized as legally enforceable documents that provide a detailed timetable, descriptions of the action to be taken, and the specific reductions in pollutants to be achieved.
After the conclusion of such an agreement, Baykeeper continues to check in on the company's ability to meet its pollution reduction targets. To date, 33 out of the 45 industrial facilities that have created agreements with Baykeeper have met their targets. Others have reduced pollution in their wastewater runoff by as much as 90 percent.