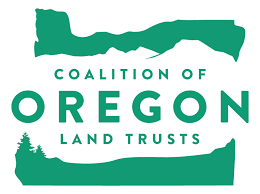 Thanks to the Coalition of Oregon Land Trusts (COLT), the state's collective capacity for effective environmental stewardship has increased significantly since 2012. That was the year COLT coalesced around promoting the interests of Oregon's vital network of private land trusts, which are dedicated to safeguarding forests, farmland, and wilderness areas to benefit current and future generations. 
Building a coalition to rebuild the environment
COLT acts as an advocate for this group of land trusts, as well as the people and wildlife they represent. More than two dozen private land trusts work through COLT, speaking up on behalf of the value of preserving unspoiled lands in the face of widespread commercial development.
Coalition members include The Nature Conservancy in Oregon, the Trust for Public Land, and the Pacific Forest Trust at the state level. Members focused more locally include the Blue Mountain Land Trust in the eastern part of the state, the Klamath Lake Land Trust in southern Oregon, the McKenzie River Trust in the Willamette Valley, and the Columbia Land Trust in the metro Portland area.
Healthy forests equal healthier climate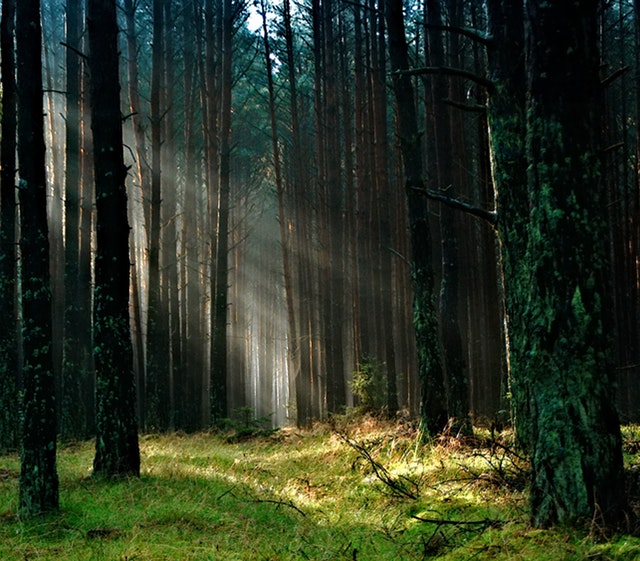 COLT, anchoring its work in verifiable scientific data, works on areas of policy such as climate change solutions. Supported by numerous recent advances in research, the organization champions the idea that revitalization and continued conservation of natural lands offers a highly cost-effective solution to the problems posed by climate change.
Wetlands, estuaries, and other natural lands mitigate the harsh effects of climate change, serving as bulwarks for coastal human populations as sea levels rise and flooding becomes more frequent.
By maintaining swaths of open land, humans also make it easier for wildlife species to follow organic migration patterns and adapt to life in new environments that can support them as climate change accelerates.
Even land that has been altered by humans has a valuable ecological role to play. For example, farmlands that are properly managed can assist in safeguarding wildlife ranges by acting as buffer zones. Farmers can also improve the health of the soil on these lands by increasing inputs of organic matter, incorporating cover crops to reduce erosion, rotating crops, and reducing pesticide use. Well-maintained farmlands with healthy soil have the added benefit of enhancing irrigation efficiency as temperatures spike upward and weather patterns change.
Forests are particularly important for helping regions stay resilient in the face of climate change. Their trees and plants store water over the long term, and at temperatures lower than those in the surrounding environment. They also serve as naturally occurring carbon storage locations and are thus pivotal resources in facilitating carbon sequestration.
A partnership to benefit Pacific Northwest ecosystems
COLT supports the work of the Land Trust Alliance and its new Pacific Northwest Resilient Landscapes Initiative. This program, which the Land Trust Alliance has undertaken in partnership with a trio of regional foundations, aims to strengthen land preservation and conservation efforts in a model for the entire country.
The goal is to establish permanent safeguards for thousands of acres of wilderness in Oregon, Washington State, and Idaho, in order to nourish these lands' habitats, ecosystems, biodiversity, and natural wildlife migration routes over time, in response to the growing threats posed by climate change. In this way, the Land Trust Alliance's partner organizations focus on further developing the ability of land trusts to perform their essential work.
The creation of the Pacific Northwest Resilient Landscapes Initiative is based in a strategy formulated by the science experts at The Nature Conservancy. This method, called "Resilient and Connected Landscapes," helps pinpoint wild places that researchers believe offer the capacity to withstand the snowballing effects of climate change. These places hold particular promise as potential refuges for a widely diverse cohort of animal and plant species.
However, the value of these locations doesn't stop there. They will also be important in providing clean, healthy drinking water and other natural resources that can help humans adapt to climate change.
As it identifies these crucial sites, the initiative will help move their conservation to the front of the environmental agenda by directing resources to the same network of land trusts that have already gained critical experience in managing vital ecosystems. In addition, through the support of the initiative, land trusts across the Pacific Northwest will be able to obtain more funding for the purchase of lands and establishment of new programs.
Wide-ranging advocacy and work
Support for the Pacific Northwest Resilient Landscapes Initiative is just one of COLT's and its member organizations' public advocacy efforts. Member land trusts have also supported the restoration of numerous wildlife habitats, threatened rivers and creeks that serve as salmon habitat, and biodiverse lands that are home to rare varieties of plants.
Land resiliency fosters human resiliency
Why go to such lengths to conserve land? As a moving video on COLT's website attests, there are many reasons to protect natural areas, in addition to their importance in the long-term fight against climate change.
Conserving land has value in helping to produce healthy, safe, nourishing food, as well as in helping to support the families and communities who farm the land, fish its waters, and care for it. Spending time in nature can also help people relax, recharge, find inspiration, and connect to the sublime—all of which are sorely needed in today's over-scheduled and over-stressed world.