Two of the world's leading researchers into animal behavior, Jane Goodall and the late Dian Fossey, each offer an example of what a strong, determined, and dedicated woman can accomplish. Their work has changed the entire trajectory and landscape of their fields, while also spurring the development of notable foundations focused on expanding our knowledge of primates and safeguarding primate and human habitats alike.
Parallel institutions echo parallel lives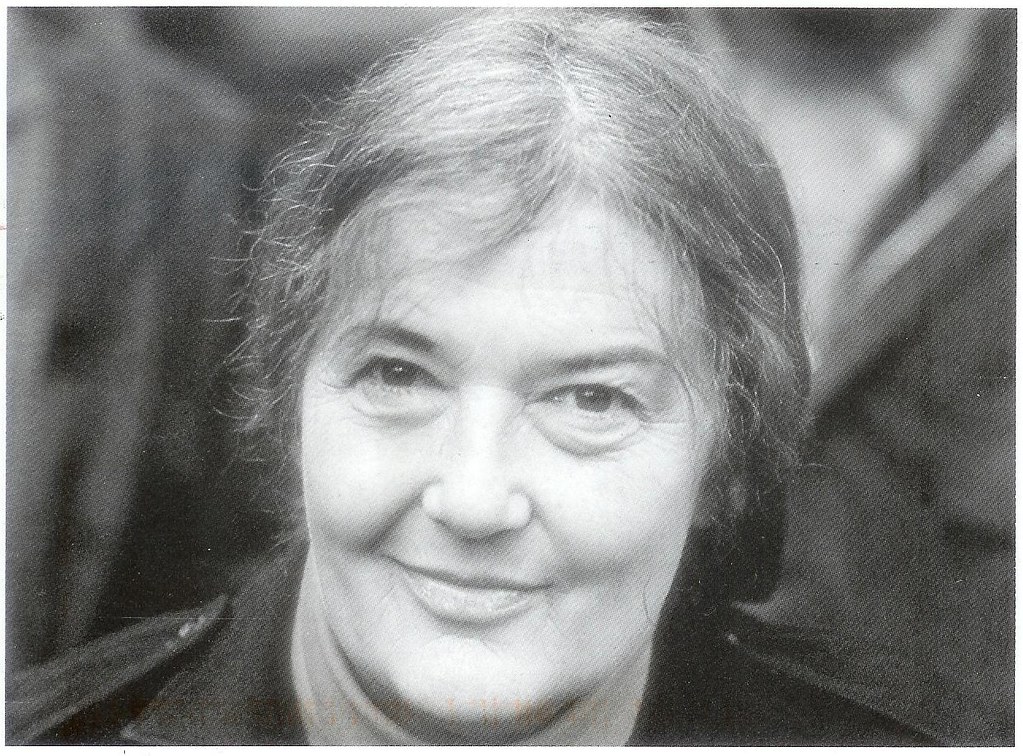 The Dian Fossey Gorilla Fund International works to study and protect the mountain gorillas of Rwanda, the focus of Fossey's life's work. The Fossey Fund operates the Karisoke Research Center that Fossey established as a base camp during her early research projects, and out of which she later developed the nucleus of the foundation's current nonprofit efforts. The research center works to rescue and help individual injured gorillas and protect and study the species while also garnering the support of local governments and residents through widespread public education efforts and community improvement projects.
The Jane Goodall Institute operates with a similar mission, focusing on the chimpanzees of the Gombe region in Tanzania. Goodall herself continues to direct its work, which has grown from the center of her own early research campsite into a major international organization that strives to create a more habitable and sustainable environment for both animals and humans.
The Jane Goodall Institute's public education programs include Roots & Shoots, which works with youth in schools all over the world on projects that foster both scientific inquiry and a feeling of empathy for other people and the animals with whom we share the earth.
A timeline of these two great scientists' work will show their individual innovations as well as their professional convergence, offering a compelling picture of their careers and their lasting influence.
A mutual love of animals
Dian Fossey was born in San Francisco in 1932, and Jane Goodall in London in 1934.
Fossey was raised by her mother and stepfather. Her childhood was marked by her strong love for animals—she became an eager horsewoman at age 6, and wanted to be a veterinarian when she grew up. In high school, she earned an athletic letter for her riding skills.
Goodall, the child of an engineer father and an author mother, was also passionately interested in animals from her early youth. When she was just 1 year old, Goodall's father gave her a toy chimpanzee to mark the birth of the chimpanzee born in the London Zoo at the time.
When she was 5, Goodall concealed herself inside a henhouse so she could study how hens laid eggs. The young girl became so close to her research subjects that a robin even built a nest in her bookshelf. Her dream was to one day live in Africa and study animals, and her mother encouraged her to persevere in achieving her goals.
Finding their vocation
Fossey originally planned to follow her stepfather's advice and enter the business world, concentrating on business studies when she first enrolled at Marin Junior College. But during summer break after her first year of studies, she worked as a ranch hand in Montana, where she developed a deep bond with the animals. She returned to school as a pre-veterinary major at the University of California, but switched to occupational therapy, earning a degree in the subject from San Jose State College in 1954.
Goodall ended her formal education at age 18 when she could not afford a university education. She became a secretary and later, an assistant working in film production. Her work involved typing documents for Oxford University, and she selected background music for films, even as she stayed laser-focused on her goals.
A common mentor
In 1956 Goodall received an invitation to visit family friends in Kenya. She worked as a waitress in order to earn the money for her passage by boat, and in 1957 she arrived and met the world-renowned anthropologist Dr. Louis Leakey, considered up to that time the foremost authority on primates and evolution.
Goodall's in-depth knowledge about Africa and its animals so impressed Leakey that he invited her to become his assistant. Goodall began to accompany Leakey on his research trips to the fossil-rich Olduvai Gorge.
Meanwhile, after graduation, Fossey worked in a Kentucky pediatric hospital's occupational therapy division for a few years, until a trip to eastern Africa changed everything. To pay the costs of her travels, Fossey took out a bank loan. She then hired a driver through correspondence and arrived in Kenya in 1963. There, she would also meet and work with Leakey. She also met, for the first time, the endangered mountain gorillas that would become the center of her world.
After Fossey return to the United States, Leakey continued to encourage her to return to Africa to study the gorillas. In 1966 she accepted the challenge.
Striking out on their own
In 1960 Goodall set up her own camp in what was then the Gombe Stream Game Reserve (now a national park). From that base, she would soon make a revolutionary discovery.
In 1967 Fossey established her base camp at the site of what is today the Karisoke Research Center in the Virunga Mountains. Like Goodall before her, she lived almost without human contact while learning to gain the trust and confidence of the great apes. Her patience paid off, in that she was able to observe them closely enough to amass enormous amounts of detailed information about their daily lives, social organization, and methods of communication.
Expanding human knowledge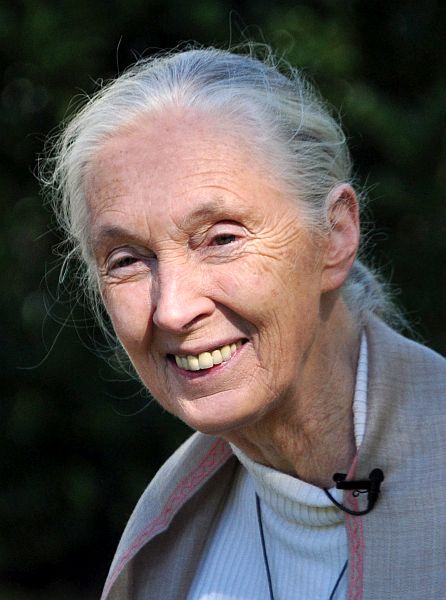 While walking through the rainforest at Gombe one day in 1960, Goodall came across a young male chimpanzee bending over a termites' nest as he looked for food. She trained her binoculars on him and noticed something no human had ever previously recorded: the chimp picked up a twig, took off its leaves, bent it into the form of a simple tool, and plunged it into the nest, whereupon he began using it to spoon the termites into his mouth.
Goodall's discovery of the fact that chimpanzees were tool-using animals, like human beings, is now considered one of the groundbreaking scientific insights of the 20th century. It made her name as a primatologist and as a heroic figure in popular culture.
Throughout the 1960s and '70s, Fossey was also building a reputation as the leading expert on Rwanda's mountain gorillas, just as Goodall was as a leading expert on the Gombe chimps.
Fame
In 1963 National Geographic magazine put Goodall on its cover, alongside some of the chimpanzees she was studying. This publication, and a 1965 National Geographic film, sparked worldwide interest in her and her research.
Fossey and her mountain gorillas were the subjects of a National Geographic cover in 1970. It was this cover story that ignited the passion of a young Ellen DeGeneres for animals and the environment. Today, the now-under-construction Ellen DeGeneres Campus will expand Fossey's original Karisoke Research Center.
Fossey went on to publish the story of her life's work, Gorillas in the Mist, in 1983. In 1988, the book became a movie starring Sigourney Weaver as Fossey.
Credentials
In 1965 Goodall received an honorary doctorate in ethology from the University of Cambridge, becoming one of only a select few independent scholars to earn a PhD without prior formal credentials.
Fossey continued to work with the gorillas while she studied toward a Cambridge University PhD based on her own research. She completed her degree in zoology in 1976.
Founders
Fossey established the Digit Fund in honor of her favorite gorilla, Digit, who was killed by poachers in 1977. This fund continues today as the Dian Fossey Gorilla Fund International.
Goodall established the Jane Goodall Institute in 1977 to carry on her work of studying and safeguarding eastern African chimpanzees. In 1986 she broadened her own and the institute's focus to incorporate holistic concepts of environmentalism and public education.
Death, renewal, and legacy
Fossey was brutally murdered at her research campsite in 1985. Her killing remains unsolved, although most of those who knew her work believe it was connected to her very vocal campaign against poachers. She is buried next to Digit in the forest she loved.
In 2004 the United Nations named Goodall a messenger of peace, focusing on her work with youth through the Roots & Shoots program. Now in her 80s, she continues to travel the world to warn about the dangers of climate change and to teach people of all ages the principles of good stewardship of the earth.
Both Goodall and Fossey are the subjects of recent informative documentaries: Dian Fossey: Secrets in the Mist and Jane the Movie.
In the 2015 graphic nonfiction book Primates, author Jim Ottaviani and illustrator Maris Wicks intertwine the lives of Fossey, Goodall, and Biruté Galdikas, another eminent female primatologist who studied with Louis Leakey. This highly engaging book, geared primarily to teens, tells the story of each of the three scientists' careers and how they changed the way human beings look at the world—and themselves.