On Saturday, May 16, President Barack Obama delivered a virtual graduation address to the high school class of 2020.
The event was part of "Graduate Together: America Honors the High School Class of 2020," a tribute to graduates hosted by LeBron James. It was a gift from prominent Americans to the graduates, who had never expected that they would be shut out of so many important milestones and life events because of a pandemic.
Obama's speech was warm, personal, serious, and lighthearted when it needed to be. He reached out to comfort and inspire not only the graduating seniors, but an entire nation hurting, grieving, and uncertain about the future. For all these reasons, his speech was also a master class in how real leaders confront a crisis.
Putting others first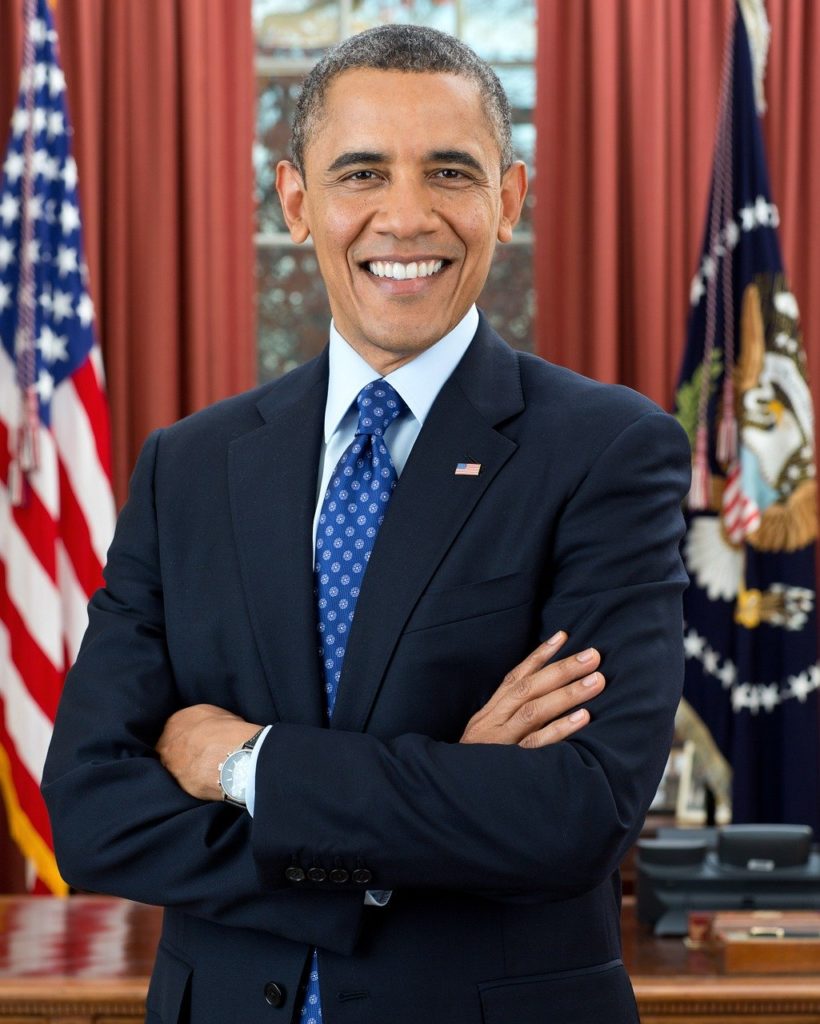 Obama centered the speech on the students and their achievements, their teachers and coaches, and the families that supported and guided them. Real leadership means using power and privilege to shine a light on the struggles and accomplishments of others—and to provide solace and encouragement in times of trouble.
As numerous experts in business and government have noted, a true leader puts his or her team's needs above their own. A leader is someone who makes sure everyone feels heard, valued, and respected. He or she focuses on providing everyone with the physical—and emotional—resources they need to move forward.
Empathy
Obama acknowledged that his audience was facing a world in chaos. He noted that many of their parents had lost jobs, and that they themselves were growing up in a deeply troubled and often dangerous society.
Real leaders do that, too: They acknowledge the real problems people face, and they show empathy and connection. Obama demonstrated to the class of 2020 that he understood where they were coming from and that he cared.
Obama explained that the uncertainty these graduates face brings unique problems: Many aren't even sure they will be able to live on campus when they start college in the fall. Many don't even know where or how they can find a first job.
And, he said, even families who are doing well financially are stressed. However, for those who were struggling before, "hanging on by a thread," things are bleaker than ever. Young people are having to grow up quickly and confront massive problems, like climate change, violence, and systemic racism, that previous generations left unresolved.
Obama also commented that the pandemic's broader exposure of the cracks in our society has awakened many youth to the realization that the way their parents have always done things no longer works.
Seriousness about mission, not self
Obama's easy habit of self-deprecation came in when he joked with graduates that they might not be overjoyed to find themselves locked inside playing board games with their parents. He knew they'd been eager for prom, parties, and ceremonies. He told them to remember that this time would pass and that they would see their friends again.
He also put things in perspective by saying he didn't remember much about his own high school graduation, and joked that "not that many people look great in those caps, especially if you have big ears like me." Real leaders are comfortable enough in their own skin not to take themselves too seriously.
A broader perspective
Obama turned to the larger issues confronting his audience. He noted that the social contract has, for too many Americans, become frayed and worn—and for too many others, it never existed at all. He told the graduates that it doesn't matter if they as individuals do well financially if everyone around them is hungry, sick, and needy. Democracy, he said, will only work when people think of others just as they do themselves.
Obama knew that what he was saying would provoke sobering reflections. He knew that the thought of entering into adult life facing so many overwhelming responsibilities could be intimidating. However, he also said he hoped his words would bring a sense of inspiration to the graduates' lives. With the world struggling through chaos and uncertainty, with so many "leaders" exposed as shallow, hypocritical, and unprepared, "this is your generation's world to shape."
Inspiration
Obama urged graduates not to be afraid, pointing out that America has endured the pains of slavery, two world wars, the Great Depression, terrorist attacks, and other pandemics. Young people have always learned from the mistakes of the past and moved the nation forward.
Do what is right, he told them, regardless of whether it is convenient. Doing what feels good or easy in the moment is "how little kids think." And unfortunately, he went on, many adults in positions of responsibility still think that way, which is the root of many current problems.
Stay grounded in the values of hard work, fairness, respect, and generosity, he said. You will make mistakes, but listening to your inner voice of conscience will draw people to you, so that you can become a solution to problems.
Obama also emphasized the importance of community. It's easy to look out only for ourselves and others like us, he said. It's also easy to be scared. However, to solve future pandemics and big problems like climate change, it will be vital to bear witness to others' struggles and leave behind the divisions that keep people from moving forward together.
A stark contrast
Obama's speech, as USA Today and numerous other commentators have said, was as noteworthy for what it left out as for what it included. He did not cast blame on President Trump, and in fact did not even mention his successor by name. Obama's audience read their own messages between his lines. They saw in stark relief the glaring contrast between the former president and the current one, whose mismanagement, hostility, and corruption have only exacerbated the crisis.
In his speech, Obama was not threatening or petulant. His stated facts plainly, showed empathy, comforted, encouraged, and reached across barriers to inspire his audience with a sense of their own ability to effect positive change. "You've already started to lead," he told them.
In fewer than eight minutes, Obama demonstrated the leadership we need to heal our nation.