On August 12, 2020, advocates for elephants will sponsor World Elephant Day, which has been an annual event for the last eight years. Primatologist and anthropologist Jane Goodall is among the many notable individuals who have joined the effort to draw global attention to the plight of these majestic and highly intelligent—but threatened—animals.
Humans are the predators
For nearly 60 years, the African Wildlife Foundation has focused on the distinct environmental and conservation needs of the African continent. The AWF is concerned about protecting the full range of African wildlife, which is currently facing a crisis in which humans have become the leading threat to animal habitats and lives.
Elephants are among the species most in danger from humans, with only about 400,000 remaining on the African continent, as well as another 30,000 to 50,000 in Asia. In fact, the AWF points out that more elephants die from human poaching activities than from natural causes.
The slaughter of elephants due to human greed is one of the most tragic problems that animal rights advocates face.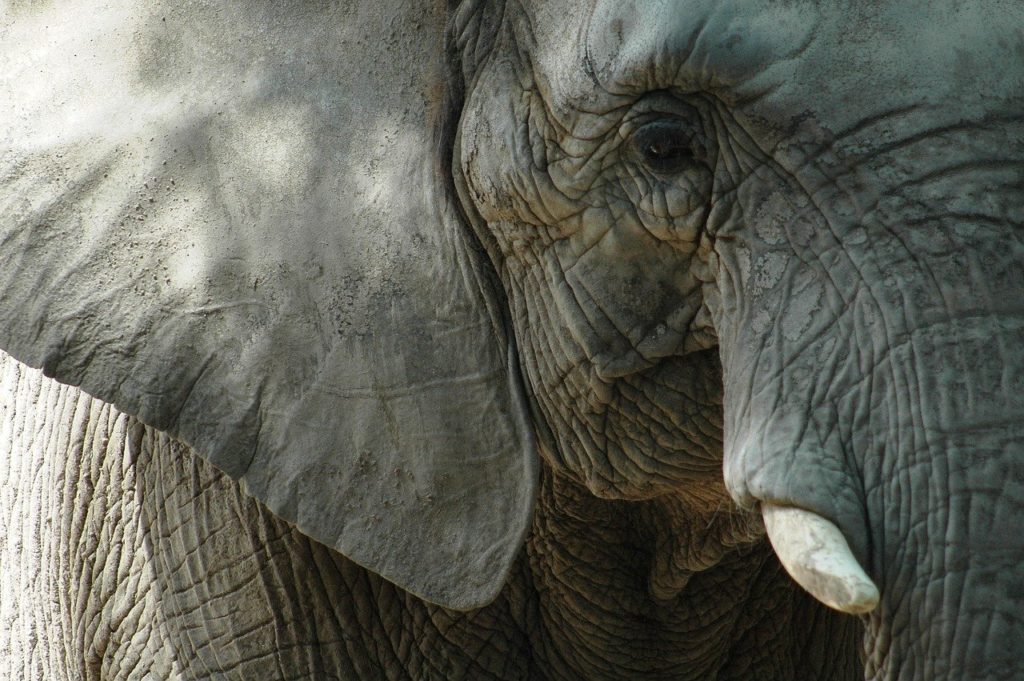 The lure of ivory
In 1989, the Convention on the International Trade in Endangered Species (CITES) succeeded in persuading member nations to sign a treaty that forbid the trading of ivory on international markets. (A similar ban on ivory from India took effect in 1975.)
The immediate result of the ban caused ivory prices to take a nosedive as markets for it shut down. The long-term effects have been less encouraging. Since 1989, the price of ivory has been driven up more than 10 times over, thus bringing poaching to a high point of activity. National Geographic magazine reports that poaching is the cause of a recent 8 percent decline in the global elephant population.
Since 2014, the price of ivory has slowly dropped, although black market prices still tend to be high, and the threat to elephants remains. In particular, the demand in Chinese and other East Asian markets has driven prices there to become the highest in the world.
Disturbing statistics
In 2014, National Geographic researchers estimated that, over a recent three-year period, some 100,000 elephants had been killed by poachers in the quest for ivory. The magazine cited a study of elephants in central Africa that showed the population declined by 60 percent over the course of a decade.
While daily statistics on poaching are difficult to come by, the problem is serious. Animal advocates estimate that the total number of elephants killed by poachers in Africa in a single day ranges from about 55 to 100.
Elephants currently inhabit more than 30 sub-Saharan African countries, although they have been completely wiped out in others. Today, the World Wildlife Fund estimates that no elephants remain in Nigeria, Ghana, Ivory Coast, and several other nations. More elephants are being slaughtered by poachers than are being born, according to the World Wildlife Fund.
Thus, it is actually possible that elephants will become extinct by the end of the current decade.
The range of human depredation
Humans have long trafficked in elephant body parts, using them in traditional medical practices, or trading them illegally as sportsmen's trophies or collectibles sold on the black market.
Anti-poaching activists note that authorities need to continue the drive to build up their capacity in order to address the problem, while prioritizing the need to help elephants and other animals recover their population losses.
In Asia, the problem of human development encroaching on elephant habitats is a major cause of the decline in the population. In Asia, poaching is not as serious of an issue as in Africa, due to the fact that Asian elephants' tusks are typically far smaller than those of the African species.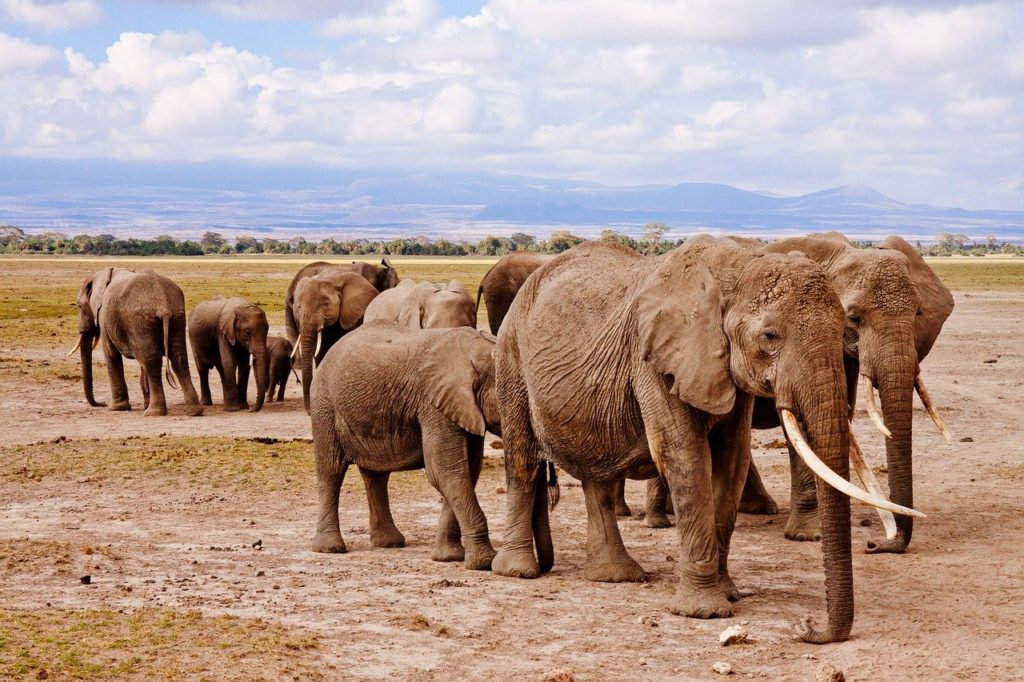 Finely developed personalities
Science has shown elephants to be creatures who possess keen intelligence and demonstrate a wide range of emotions in their interactions with one another: They learn new things, care tenderly for their children, cooperate among themselves, demonstrate compassion, and communicate at a comparatively sophisticated level. Observers have even noted elephants coming to the aid of injured humans to provide safety and comfort.
Elephants' legendary memory is more than a myth: Researchers have discovered that elephants can recall complex routes to sources of food and water. They also remember other elephants they have met, even after years have passed.
Elephants exhibit much social knowledge that is vital to the long-term survival of their family groups. And, hauntingly, they are known to mourn their dead. Some elephants have even shown themselves capable of reproducing the language sounds made by humans, seemingly with an understanding of their meaning.
Creative beings
Elephants have even become artists in the human sense of the word. They have learned to hold paintbrushes with their trunks and have created astonishing abstract works. Rudy, an elephant who lived at the Phoenix Zoo, once produced a painting that eventually sold for $25,000.
And elephants are certainly no strangers to the performing arts. An elephant named Tai became an animal movie star in the 1990s, appearing in major feature films with human stars like Bill Murray.
Humans with hope
A teen-age elephant advocate from Hong Kong has spread the message about elephants' dignity, creativity, and right to lead their lives safe from poaching and exploitation. This young woman created a short film on YouTube to draw public attention to the plight of elephants, with the African Wildlife Foundation and Jane Goodall lending their public support to her work. The film, titled Last Hope for Elephants, tells the story through the viewpoint of a baby elephant whose parents have disappeared.
The young filmmaker notes that thriving elephant communities play a major role in sustaining healthy ecosystems where they are indigenous. Their normal daily activities help in scattering seeds and maintaining forested land.
Will the world finally pay attention?
Recent developments in the preservation of elephant species do show some degree of promise. In 2018, China banned the domestic trade in ivory, which shuttered the largest legal market for the commodity in the world. Other countries seem poised to follow suit. And the London Conference on Illegal Wildlife Trade continues to work to strengthen anti-poaching laws around the globe.