Recently, people everywhere had the opportunity to celebrate one of the world's most intelligent, emotionally complex—and endangered—animals: the elephant.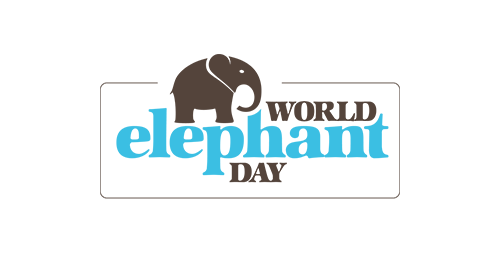 World Elephant Day, which occurs annually on August 12, not only serves as a way to learn more about these fascinating creatures with whom we share the planet, but also as a call to action to acknowledge the numerous threats they face and promote practical solutions to foster their resurgence and survival. Event organizers urge supporters to express concern through constructive, public-facing actions that will promote improved care and conservation of both wild and captive elephants and their habitats.
As the event's organizers point out, elephants are cherished and respected across human cultures, yet humans have still neglected to protect them, even in the face of an increasing number of environmental and human-driven dangers to their survival.
On World Elephant Day, humans are asked to enjoy these beautiful animals in sustainable ways. The ultimate goal: to bring together as many people in the world as possible in support of helping elephants.
The founders of World Elephant Day include Canadian documentary filmmaker Patricia Sims and the Thailand-based Elephant Reintroduction Foundation led by Her Majesty Queen Sirikit, the Queen Mother of the country. The first World Elephant Day took place in 2012, and the event has built up a network of partnerships with numerous conservation groups.
Millions of people every year have participated in some way in acknowledging World Elephant Day, an event that makes participation simple regardless of the size or type of group involved. Organizers hope to build on this support to create a truly global consensus among political leaders, governments, environmentalists, and everyday citizens that will help to create a positive change in public attitudes and policies toward elephants.
Dwindling numbers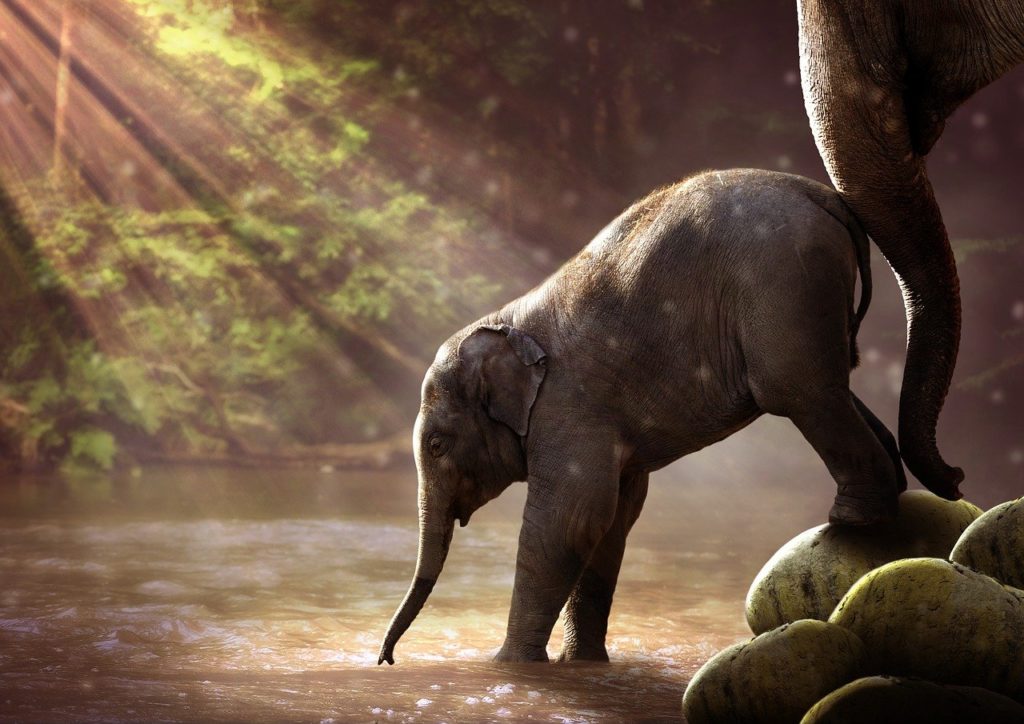 Only slightly more than 400,000 elephants are estimated to remain in Africa, out of a total of some 10 million a century ago. As for Asian elephants, experts estimate that only 20,000 to 40,000 remain in the wild, spread out over 13 countries. This represents a 50 percent decrease in the population over the past 75 years.
The major threats to wild elephants today include the destruction of their natural habitat, poaching for ivory, conflicts with human populations, and abuse and neglect on the part of humans.
Better safeguards for elephants include stepping up the enforcement of laws against poaching and ivory-trafficking, in addition to long-range planning for the preservation of the environments that sustain both African and Asian elephant populations. Just as important, the advocates behind World Elephant Day do not want captive animals to be forgotten. Part of advocating for elephants involves insisting on proper treatment of those living in captivity, as well as reintroducing them back into the wild or into protected sanctuary lands whenever possible.
UN program offers a virtual safari
The United Nations Environment Programme's Wild for Life campaign encouraged people to observe World Elephant Day 2020 by taking a virtual safari. The campaign launched an immersive experience that takes participants on a virtual journey to Tanzania's Serengeti National Park, home to herds of wild African elephants and other animals of the savannah.
Through this free digital experience, which allows visitors to experience the grasslands of Northern Australia and Brazil's Cerrado region, the UN hopes to spur a further commitment to ecosystem conservation around the world.
India enlists technology to save elephants
India chose the week of World Elephant Day 2020 as an occasion to publicize details of its new technology-centered guidelines designed to minimize harm from human-elephant conflicts.
Noting the country's high rate of such incidents, resulting in hundreds of human deaths annually, as well as extensive crop and property damage, India now offers a new booklet titled Best Practices of Human-Elephant Conflict Management in India. The booklet offers guidance on fostering peaceful coexistence and provides information on 21st century means for preventing inter-species tragedies that include the deployment of drones and sensors. The advice is drawn from already successful practices developed by Indian states with large elephant ranges.
Each year, more than 100 elephants die in India due to deliberate acts of human cruelty, such as poaching and poisoning, as well as collisions with trains and other vehicles. The country is home to close to two-thirds of all wild elephants in Asia.
Officials in Singapore destroy illicit ivory
The island nation of Singapore celebrated the eve of World Elephant Day by getting down to business, with officials destroying—through the use of an industrial-strength rock crusher—9 tonnes of illegally seized ivory. DNA analysis showed that the illicit haul included tusks from over 300 African elephants. The action taken against illegal ivory, which was also designed to eliminate the black market, was the largest action of its kind seen anywhere in the world in years.
Event raises awareness about the plight of elephants
With its "Ride Bikes, Not Elephants" virtual event, the group World Animal Protection encouraged participants in World Elephant Day to make a pledge to ride their bicycles—or to engage in other healthy physical exercise—in order to raise funds and awareness about the plight of elephants mistreated in the entertainment industries.
A zoo in Hyderabad, India, treated its five resident elephants to a smorgasbord of vegetables, fruits, rice cakes, coconuts, green grass, and other delicacies in order to celebrate the day.
And journalists, bloggers, and social media users got plenty of "likes" when they shared numerous online photos and videos of adorable baby elephants, as well as their majestic parents. In a special World Elephant Day piece, The Atlantic magazine offered an array of stunning color images captured through the lenses of some of the world's best wildlife photographers.
Groups hoping to host their own independent "elevents" in collaboration with next year's World Elephant Day can look for online applications to become available at WorldElephantDay.org.